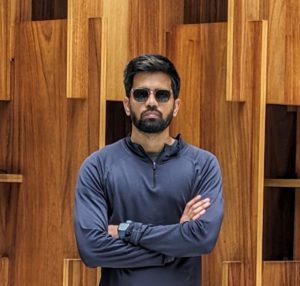 Hi, I am Nataraj. I expand my leverage with code (working at Azure), capital (investments) & media (blog & podcasts).
I like to talk to people who are creating something interesting & new. If you are one of those feel free to reach out. After all internet is created for this purpose.
Check out my latest podcast conversations here.
I am easy to reach but be patient if I don't respond. For quick response provide clarity on what your ask is.
I spent most of my day leveraging code both as a Software Developer & now a Product Manager. I have worked across products ranging from healthcare software, Dynamics 365, Hybrid Cloud & currently in managed File Share products at Azure.
I believe that individuals are not designed to one thing all their life, so I do different interesting things at any given time, or at least try to. This means I occasionally invest in companies through my syndicate and host a podcast as an excuse to talk to people I find interesting on the web.
Advice startups on how to raise their pre-seed round, best practices on building pitch decks, approaching investors, evaluating if the idea is venture scale & exploring alternative fund raising mechanisms.
Collaborate with other podcasters & content creators to create new podcasts  and content related to the business of technology.
Kaagaz – Document Super App – Y Combinator
Alto IRA – Alternative investments IRA – Unusual Ventures
Statiq Mobility – EV charging Network for India – Y Combinator

Handl – Convert documents to structured data – Florian Leibert, Immad Akhund
Loconav – Fleet-Tech Management – Sequoia India

Clinikk – 360 degree healthcare for India – MassMutual Ventures
Airmeet – Remote events software – Sequoia India
Prodigy – AI Lending Platfrom – Tribe Capital
Rupifi – B2B Payments – Better Capital, Tiger Global
Toddle – All in one teaching platform for IB schools – Better Capital, Matrix Partners
Newton School – Lambda school for Indian engineers – Nexus venture Partners
Testbook – Test Prep platfrom for govt jobs – Better Capital, Matrix Partners
Numberz – Accounts automation platform – Sequoia India
Agnikul – Indian aerospace manufacturer – Pi Ventures, Mayfield Fund
Sleepy Owl – India's premium coffee brand – DSG Consumer Partners
Above Average - Weekly Insights on Tech Business Signup and get opinions that separate you from the average!